Spirit Mountain is a NEW National Monument
Treat yourself to a little day trip to Spirit Mountain, a new national monument recently designated by President Joe Biden. Book your stay at Silver View RV Resort and make us your home base for an exciting day trip to Spirit Mountain Wilderness – it's only 41 miles from Bullhead City on NV 163.
About Spirit Mountain
The Avi Kwa Ame National Monument, which means 'Spirit Mountain' in the Mojave language is considered sacred by several Native American tribes, and contains one of the world's largest Joshua tree forests.
"It's a place of reverence, it's a place of spirituality, it's a place of healing," President Biden said. "Now it will be recognized for the significance it holds and be preserved forever."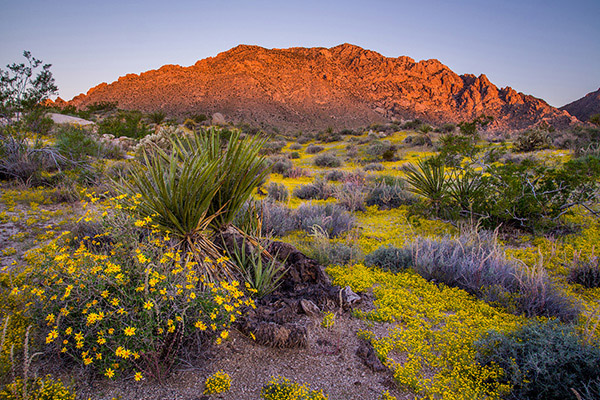 Spirit Mountain Petroglyphs
You'll see many things when you visit Spirit Mountain, including the bighorn sheep that inhabit the tallest peak in the Wilderness and more than 700 petroglyphs – rock carvings made by Native Americans in Grapevine Canyon hundreds of years ago.
Refresh Your Spirit at Silver View RV Resort
Every trip to the desert and mountains brings a renewed sense of connection with nature and a visit to Avi Kwa Ame is no exception. Come back to Silver View Resort at the end of your day trip and refresh yourself in the sparkling pool and the swirling waters of the hot tubs. Walk your doggie, have a bite from the deli, and marvel at the starry skies above your campsite. Come see us – you know you want to!
Make Your Home at Silver View
Just one visit to Silver View RV Resort in Bullhead City will convince you that this is the place to live life to the fullest. Year-round sunshine, breathtaking scenery, friendly neighbors, outdoor activities, and great entertainment are waiting for you when you reserve a campsite or choose an affordable manufactured home near the new National Monument at Spirit Mountain.
Contact Us! You'll Be Glad You Made the Move